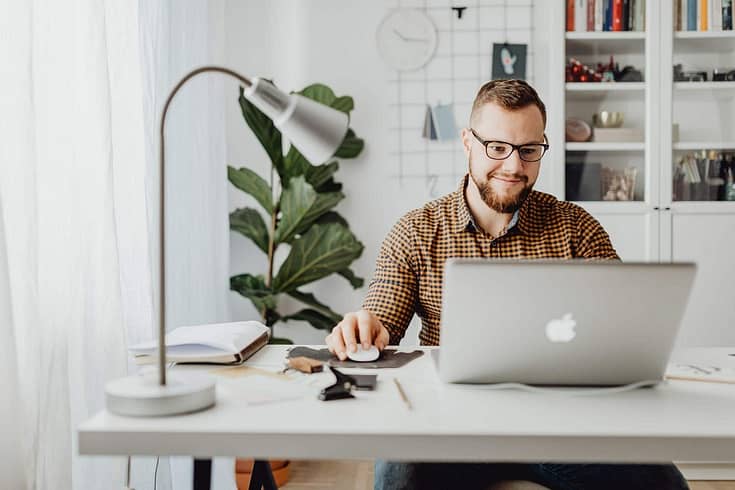 Explaining the Transformative Role Played by the Cloud ERP Software for SMBs
Enterprise resource planning (ERP) software solutions continue to become popular among small and medium-sized businesses because of the awesome role it plays in streamlining operations. Most of the leading ERP systems allow companies to access several integrated applications as per their operational needs. It makes business management and back-office administration easier for the companies.
While ERP software is being embraced by businesses of all sizes and niches all over the world, it is cloud support that has now become a key value proposition for leading ERP systems. Cloud ERP represented a shift from the traditional ERP systems. Thanks to cloud-based ERP systems, now even small enterprises can reap the benefits of business process automation. Moreover, highly customisable ERP systems like NetSuite for small businesses helped accommodate changes and value additions easier. No wonder, the market for cloud-based ERP software among small businesses is continuously expanding.
What Is Cloud ERP Software?
Unlike ERP software solutions that are purchased once and for all, cloud ERP software systems are provided as cloud-based services against licensing and subscription fees. Thanks to continuous support through a Software as a Service (SaaS) architecture they work more efficiently than regular ERP systems. Cloud ERP software systems with cloud-based hosting ensure smooth access irrespective of locations and devices. Thus cloud ERP systems ensure anytime-anywhere access creating more flexibility and ease for business operations.
How Do Cloud ERP Systems Function?
Cloud ERP systems are hosted by the cloud server operated and maintained by the ERP software service provider. They are characteristically Software as a Service (SaaS) systems capable of providing managed services through several integrated modules and applications. From timely security updates to data storage to handling errors and troubleshooting, all are taken care of by the cloud ERP solution provider.
Since the cost of maintenance and support for the cloud ERP system is distributed among a multitude of clients, the businesses need to bear less cost for their ERP systems. On the other hand, smooth and streamlined access across locations and devices including smartphones, ensure the agile and real-time operation and more informed decision making.
Another key advantage offered by cloud ERP systems is the ease of scaling up and down as per the evolving business needs. Since the hosting and storage capacity can be easily scaled up and down by the provider, a small business can easily accommodate evolving capacity requirements and new integrations. Cloud ERP systems are also known for their awesome flexibility in integrating different third-party systems and allowing custom configurations as per business needs.
Comparing Cloud ERP with On-Premise ERP
As a business, you may be tempted to ask that if cloud ERP and on-premise ERP systems offer identical features and functionalities, why should we choose the cloud-based ones? Let us be clear that cloud ERP systems with their Software as a Service (SaaS) architecture offers more flexibility, scalability, easier updates and upgrades, more room for customisation and many more. Most importantly, all these additional values are offered with lesser cost overhead by cloud ERP systems.
In contrast, traditional on-premises ERP software managed and handled by the inhouse IT staff or a hired service provider requires an upfront licensing fee, involves the cost of IT staff for maintenance, physical storage management and hosting management through dedicated enterprise-ready servers. Because of these management and cost-related challenges, on-premise ERP systems are less flexible and slow in accommodating changes for business growth.
On top of that, the antivirus, security software and server backup involve additional costs. Lastly, while using on-premise ERP, you are mostly on your own for troubleshooting and cannot get the support of major cloud ERP service providers and their vast experience in customising solutions.
A quick recap of the key advantages of cloud ERP software for small enterprises
It is well known that startups and small enterprises need to operate with a lot of operational limitations as well as budget constraints. Naturally, maintaining a fully-fledged on-premise ERP system can be challenging for them. Even if they maintain an on-premise ERP, in terms of feature set, scalability and flexibility this cannot equal the robust and powerful cloud ERP software solutions.
Less resource consuming
On-premise ERP systems over the years have been found largely in large enterprises with worldwide operations. Setting up a large scale on-premise ERP system is hugely cost-intensive involving the cost of hosting and server management, data storage, managing a dedicated team of IT staff and the cost of custom implementation and integration as per specific business requirements.
On the other hand, cloud-based ERP software by using the Software as a Service (SaaS) model reduces all these resource-consuming requirements to a minimum level. The business only needs to bear the ongoing operating cost and all the things are taken care of by the service provider.
Streamlined ERP implementation
There are so many examples of large scale ERP disasters with large brands and many of these disasters and crashes occur mostly during the ERP implementation.  Coordinating the ERP rollout across departments and streamlining the entire operation with easy role-based access to data and features requires great expertise, experience and time-tested deployment skills.
This painful and strenuous ERP implementation can be eased out when a reputed cloud ERP service provider takes charge of all the responsibilities. Apart from saving deployment time, cloud ERP implementation takes care of all the business-specific challenges and bottlenecks so that in the long run you get maximum out of your ERP system.
Powerful data-driven decision making capability
Data-driven decision making has become the key aspect of successful business operation now. Cloud ERP software solutions equipped with the latest technologies such as artificial intelligence (AI), Machine learning (ML) and deep learning algorithms empower business intelligence with data-driven insights.
Through a cloud ERP system, a business can ensure optimum data visibility across all business processes and departments. Powerful business intelligence can deliver real-time data-driven insights for streamlined and result-oriented decision making. With cloud ERP, the management team of a company has every business data and relevant insights at their fingertip.
Optimum data security
Data security always remains to be a key concern for most businesses around the world and expressly for security reasons many businesses rely on on-premise software. But this so-called notion of securing data by relying on on-premise systems has already become outdated. In recent years, most of the major ERP disasters including security compromises occurred mostly through on-premise systems.
The biggest security boost offered by cloud ERP systems is by providing continuous updates and backup services over the internet. Since the security shortcomings are constantly monitored by leading cloud ERP providers like NetSuite, seldom any security concern and issue is overlooked.
On the other hand, leading cloud ERP systems continuously upgrade their security protocols and systems as they remain informed of the latest security threats through their global exposure. Lastly, cloud ERP service providers ensure several redundant layers of data backups and secure them with the latest encryption technology.
Ready for faster expansion and quick scalability
The lack of scalability is considered to be a major shortcoming of most on-premise ERP software solutions. The capacity of on-premises systems is constrained by the limitations of the IT hardware used by a business. Moreover, when new tech innovations appear, a business without a non-technical background finds it difficult to embrace the latest technologies and reap competitive advantages. These limitations are perfectly addressed by the cloud ERP software systems.
Cloud ERP software solutions are developed to ensure optimum scalability. Since there are no hardware limitations here to accommodate more data, more complex processes and more business needs, cloud ERP can easily accommodate evolving demands with ease. Thanks to cloud ERP, a business can scale its operations quickly and accommodate increasing demands.
Cloud-based ERP accommodating businesses of all industry niches
If you take a square look at all the cloud-based ERP choices right now available in the market, you can observe one major similarity with most of them. The vast majority of cloud ERP systems are built to accommodate different industry-specific business operations. Whether your business is about providing professional services or manufacturing or retail or e-commerce or healthcare, you always find the right modules and features that are most important for your cloud-based business operation.
Let's take the example of Oracle NetSuite ERP, the widely popular cloud ERP solution from Oracle that has already been deployed successfully across more than 40,000 businesses globally. Streamlined and continuous software updates, awesome customisation involving a plethora of business-specific modules and features and easy customisation through third-party integrations made NetSuite so befitting a solution for businesses across the niches.
Parting Words
Cloud ERP software solutions will continue to thrive and grow popular among small businesses because of the awesome advantages they offer. Many small and medium-sized businesses experience a level-playing field alongside large enterprises simply because of the smooth and streamlined operation facilitated by cloud ERP systems.
Author bio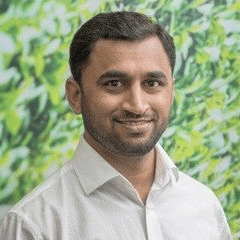 Mrudul Modh is the chief NetSuite Consultant of VNMT, A NetSuite Alliance Partner with years in providing NetSuite Implementation services across diverse industry niches.
https://www.facebook.com/vnmtsolutionsptyltd
https://www.linkedin.com/company/vnmt-solutions