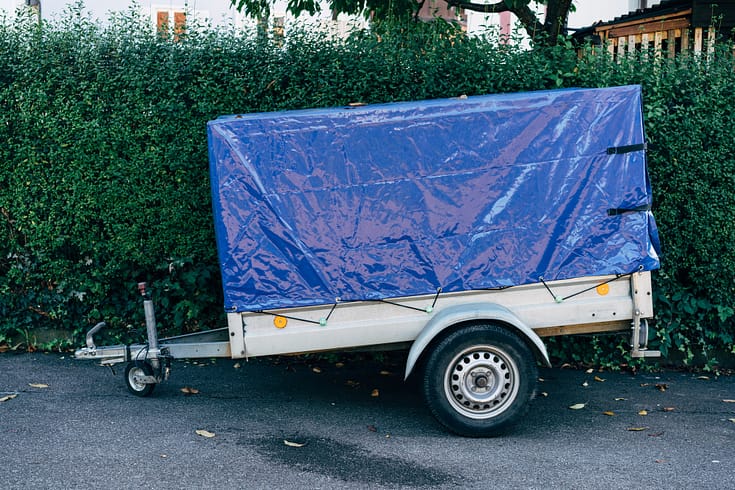 Congratulations! On getting a job or admission into a university at your dream destination. We know we dream about it all our lives but what do you feel about going all the way to a new country and starting a new life? It gives you goosebumps just by thinking about it right? We get you and being nervous is very normal in this situation. But you need to hold your nervousness and excitement up when you are planning to move out finally. You need to look through things that how you are going to finally take your things all the way there.
You have a number of things that needs to be done while you are relocating. Make sure that your passport is up to date, you have copies of your important documents with you and you take your Indian values with yourself. While you are going through all this how are you able to move your stuff by yourself. You will need a helping hand and a moving company will be there for you for all your needs. Here are some questions that will help you to find a suitable and reliable moving company for you.
Are you properly documented?
Ask for proper documentation to prove their business is legitimate. There are shady moving companies out there, don't fall for their prey. Once you are out from your country, who are you putting responsible for your stuff. You may not want to get into trap and deal with those people. A good company will always provide you proper documentation. The documents will be import certifications, GST registration, Trade licence, personal Identification proofs, etc.
What moving associations are you associated with?
Whenever a moving company is associated with import business, they need to be associated with some organizations that validate their existence in the industry. These organizations have some set of standards upon which a moving company has to work. Ask the moving company you are opting for their membership details and verify them by online search. It might help you to weed out some fake or unreliable companies for you. Some of the organizations from which movers and packers are associated are International Association of Movers (IAM), Federation Internationale des Demenageurs Internationaux (FIDI), British Association of Removers (BAR), European Relocation Association (EuRA), etc.
Can you tell me about your payment terms and criteria for quotation breakdown?
It's an important question, payment terms are critical in business, you may ask for flexible payment term. You may ask for miscellaneous charges and hidden costs well before in the quotation itself. Remember moving companies manipulate quotations, there can be a hidden cost. You need to clarify before finally placing the order. There would be no point arguing and fighting later. Look for estimate and try compare with other good companies. You can negotiate and ask for discounts. If payment is named to any personal account, then be cautious. Usually, it should be drawn to a company. Avoid payment in cash.
What is your process of relocation?
This is very important to know that how your goods will be relocated. The shipping method has very much effect on the speed and cost of your move. The shipping of your stuff also depends upon the type and size of your move. There are different types of services such as land, marine or air transport services. There are a number of transportation companies that will be involved in the process of your shipment so look for the moving company that uses as low modes of transportation to reduce the risk of damaging your items You might opt for whatever is suitable for you.
Do you provide door-to-door services?
Some companies provide door-to-door relocation services while some will ship your stuff between ports only. They are international packers and movers and international shippers. You can see what type of service is suiting you the most and go for them.
What about your packing services?
Know how your goods will be packed and if they will be including full international packing in the quotation. Most reputed companies will provide you full international packing services with the option to pack your possessions. The packing professionals are trained and will assist you in packaging properly using proper gears.
Do you offer marine transit insurance?
During transit, there's always a chance that some of your stuff can get lost or damaged. The reputed companies offer comprehensive insurance, specifically full transit insurance when you are moving internationally. You must look through all the policies and get the insurance that suits you the most. You might also ask for some special insurance type if your goods are precious to you.
Can you give me some references of previous clients?
You may ask for pervious clients who have hired the company. Avoid those companies who have bad rapport by their previous customers. Look for their reviews also on their website or business details on google.
Will we be having a contract?
Having a contract means a written statement that cannot be change in any circumstances and your moving company cannot deny from any of their said services. If you are getting those services then you may always ask for them as you will have a power through those contracts.
How can I track my stuff?
There's hardly anything that can satisfy than being able to track your goods all the way long. In this technologically advanced world, you can track your shipment online from anywhere. Ask them their method of tracking the shipments.  Companies use GPS systems to track each and every shipment. Some companies also have special management system apps that helps you to track your goods.
How much time will you take to deliver all the stuff?
You would not want to reach without your stuff to a new location. Date of their delivery is very necessary to ask. The movers will take sometime to move your stuff and they must be willing to give you a time frame. This helps you to ensure that they are able to meet their specific deadlines.
How will you be delivering my stuff at my new location?
Not all moving companies have their branches in every country. They are associated with other companies and you must ask how and who will be delivering your stuff. Have all the contact details about those partner companies and talk to them in advance to reduce the stress after you reach there.