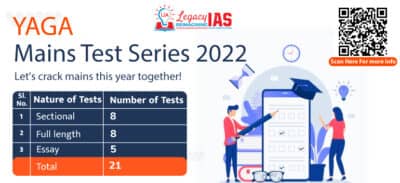 UPSC Civil Service Exam is the reputed exam of the country. Many aspirants work hard for years to crack the exam. It's one of the toughest exams. Not every aspirant clear the exam. It depends on hard work and dedication. There is a myth among UPSC aspirants that it's hard to clear the exam without coaching but the truth is that coaching classes are only for guidance. If you have knowledge, you can achieve success by self study.
In this article we will discuss some points about how to crack the IAS exam by self study.
1. Make a decision
First thing which is important for the IAS exam is to make a decision if you really want to prepare for the IAS exam. The IAS exam is a long process. Don't decide to prepare under pressure or influence. Prepare yourself to be a part of the journey by your hard work. You should make the decision on your own. UPSC is not a joy ride to enjoy.

If you have the dedication to become an IAS officer and want to serve the country then go for it and do your best.
2. Know your syllabus
Knowledge about syllabus is very important for every exam. When you start preparation, read the syllabus carefully. After knowing the syllabus it's easy to understand the pattern of the exam. There can be many topics in the syllabus which you read before. So, divide the syllabus according to your preparation. Without understanding the syllabus and pattern of the exam, one can not prepare for the IAs exam correctly. Aspirants can check the syllabus and exam pattern of Prelims Test Series 2022.
3. Make a proper time-table
Proper time management is necessary for preparation. Make a time-table and arrange the subject according to your interest. Give much time to the subject in which you find difficulties. Time- table will help you in studies. Make proper strategy to clear the IAS exam by self study.
4. Notes making
Make a habit of making notes regularly. Notes help you to remember for a long time. Well prepared notes always help in preparation. If you want to crack the UPSC exam by self study, make a habit of making notes. Self-prepared notes are always very useful .
5. Revision
With the help of notes revision work can be done so easily. Revision is important for IAS and all types of preparation. It helps you to remember facts, figures,topics and methodologies which you have covered. Revision work helps to increase your confidence and reduce anxiety. you will be well prepared for your examination by revising your study from time to time. Make a revision plan by including all the subjects. Make sure you revise regularly. Keep your revision plan flexible enough to allow for changes.
6. Current affairs practice
Give proper time to current affairs preparation. Keep an eye on current national and international news. Newspapers are a good source to cover current affairs. Read the newspaper daily and write important news in your notes. UPSC exam requires a candidate to be well aware of the current news. There are many monthly published magazines on current affairs available. It helps the candidate to cover current events which are important for preparation.
7. Solve previous year question papers
Solve previous year question papers as much as you can. Previous year question papers give a clear idea about the pattern of question papers. Aspirants can find out the most repeated and important question from previous year question papers. Previous year question papers are the reliable source of practice. Previous year question papers help in revision. When you complete your preparation, solve previous year question papers. Many questions are repeated by changing the way of asking. If you practice you can solve the question paper easily.
8. Guidance
Sometimes you are stuck in any particular topic and need guidance. It happens most when you are preparing by self study. So, don't disappoint and ask for guidance by your teachers or any toppers. If you are not willing to join any coaching but still you need guidance in any subject, talk to any coaching if they give classes to a particular subject. There are many coachings which give coachings for separate subjects also.
Legacy IAS academy Bangalore is the Best IAS Coaching in Bangalore. The institute has many separate batches available on both modes online and offline.
9. Internet
The Internet is the best and reliable source for self study. You can make notes with the help of the internet. Books are not the only study material nowadays. The Internet has changed everything. Information is limitless on the internet. You can make notes online and save them on your laptop. E- books are available on the internet free of cost. It saves your time and money.  Aspirants can attain mock tests online.
10. Stay motivated
When you start preparation for the UPSC IAS Exam, you will find many difficulties. Many people will demotivate you but don't listen to anyone. Keep yourself motivated. You will clear all the hurdles and achieve success.
Though self study is not an easy task. When you decide to prepare for the UPSC IAS Exam, you will find many hurdles but with the right approach and a well structured study plan you will cross all the hurdles. Hard work is the only key to success. If you are consistent in studies, you can crack the UPSC IAS exam by self study.