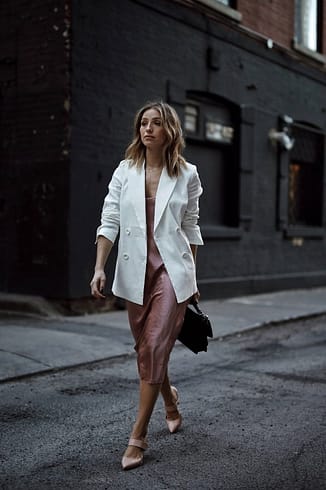 Pandemic and the WFH (work from home) policy has really changed the fashion trends for casual wear, daytime wear, and what you wear outside. From wearing tight formal clothes to work to wearing pajamas and applying minimum (or no make-up) during a work call is the new normal. Quarantines and WFH have changed how people dress regularly, and what they even perceive as being dressed up.
The pandemic has also affected the relationship between certain clothing items and their labels (how we wear them). Pajamas have long separated people into two groups, those who feel pajamas represent a mindset and style, and those who believe they should not be worn except in a bedroom. Let's talk about pajamas as well as how that has changed before and after the pandemic. Before the pandemic hit, people commonly used pajamas as sleepwear and nightwear. After the pandemic and the quarantines, pajamas are no longer just sleepwear or nightwear but they've also been accepted as a daytime and casual wear fashion choice.
Let's talk about the ways pajamas can be styled post-pandemic:
1.    Style them with a blazer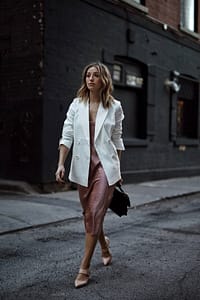 A blazer can make almost any outfit look more professional. So, it's a no-brainer that it's also being used with pajamas as the casual 'formal' look for Work from home by a lot of people. Pair this with some simple accessories to make it look a bit more put together and less messy when you're working from home. This styling can help you out when you're not dressed up and need to urgently attend a work video call.
2. Wear with shrugs or kimonos
Another great styling tip to wear pajamas as daytime clothing or casual wear is to throw a shrug or a kimono over it. This simple clothing item can make your PJs look casual instead of lazy. With solid colored pajama sets, you can create a monochrome look by putting on the same color shrug or kimono. You can also choose to wear a printed as well as a patterned shrug or kimono to add a pop of color to the monochrome outfit.
And the same could be said about basic pajamas; they can easily pass for appropriate casual attire. It is, however, important to get one in a color and fabric that is appropriate for your body shape.
3. Mix and match pajama tops and bottoms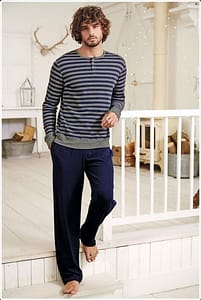 One of the simplest ways to make pajama outfits look fancier is to choose different tops and bottoms to make a new set. You can choose to wear a solid-colored pajama top with printed/ patterned bottoms. You can also choose to reverse this to wear a loud graphic pajama top with a solid-colored bottom if that's what you want to go for.
Vibrant colors are ideal for a lovely slumber party, while darker hues are ideal for an outdoor stroll along the beach or an early run in the park. Cotton or a silk blend is always the finest choice when it comes to fabric. Flimsy fabrics are best avoided since they will not fit well on the body, highlight fleshy parts, and create an untidy look.
4. Upgrade your pajama dress
If pajama sets aren't your thing and you're more into wearing pajama dresses then worry not, there's a style hack for this too! You can wear a fancy belt (embroidered, glittery, stone studded, solid, or others) on the dress to turn it from a pajama dress into a trendy outfit to wear outside the house. This style hack works on fitted as well as loose pajama dresses. The best part about this styling is that it looks chic yet feels so comfortable at the same time.
5. Just Accessorize
Yet another simple way to style your pajamas is to accessorize them. Simply adding accessories like a hat, cap, scarf, coat, jewelry, footwear (chunky boots, vans, sneakers, loafers) can change your look. Pairing your solid PJs with sneakers and a cap can give your outfit a sportier look. You can use this and wear your outfit to run errands, go for a drive, and even a casual date.
6. Create a boho-chic look with printed pajamas
Anyone that says pajamas are dull has obviously never seen the wide range of creative, bohemian ones in the market. The boho pajamas are a genuine work of art, with gigantic mandala motifs and exquisite leaf patterns. More often than you'd think, they're made of beautifully painted cotton fabric.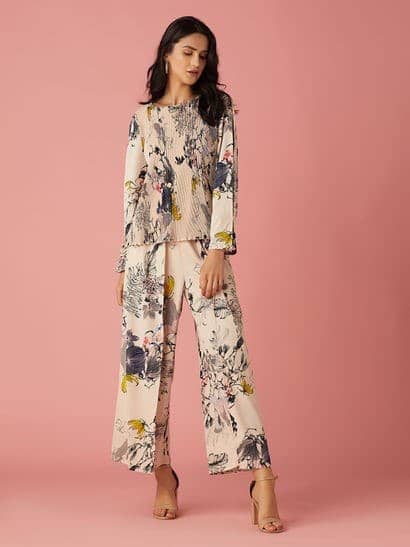 They're really light and breezy on the skin, plus they're super fashionable. They're also really simple to style. Maintain a traditional look that is loyal to their underlying bohemian vibes. Accessorize with basic jewelry or gypsy statement pieces like trash chokers and beaded hoop earrings, and wear them with plain t-shirts, earthy sandals, or heels.
7. Nerdy next-door style
If you don't like to wear solid or plain pajamas, you can choose to wear those with minimal patterns/prints ranging from flowers, animals, food, words. Another reason to wear these is that they look more stylish and put together than the regular boring ones. Onesies are also another style of PJs that have a nerdier feel to them.
Accessorize these pajamas by wearing glasses (round, cat-eye, or others) to really give that nerdy next-door vibe. This styling method is perfect if you're a student as you can wear those to study groups, all-night study sessions, and even a pajama party in your dorm.
8. Stripes all the way
All striped pajamas are set to give off an edgy-chic vibe that's perfect for streetwear fashion looks. Pair these all-striped Pj co-ord sets with heels, tinted glasses, and a messy bun to get the look. Not only does it give the outfit a streetwear vibe but striped clothing is often slimming and makes anyone look taller.
9. Pajamas for sporty or exercising routines.
Athleisure clothing has boomed ever since celebrities started wearing them in gyms or just for the sake of it. But, a lot of people don't feel comfortable wearing tight-fitting clothes for exercising, as that can feel restrictive or uncomfortable. This is where pajamas can be an alternative for it as they're a lot more comfortable, can be loose or fit according to your preferences while still looking fashionable.
Wearing pajamas for almost every other social gathering and on occasions. Isn't it a fun change that one clothing item can now be used on a variety of occasions and meets depending on the company or mood of the place? These styling choices can especially come in handy when you are traveling, whether it's through the air or a really long road trip. After this long list of styling options, you must want to wear your Pjs a bit more creatively than usual so get yourself some pajamas from Truly Pajamas and shake up your everyday style with them.