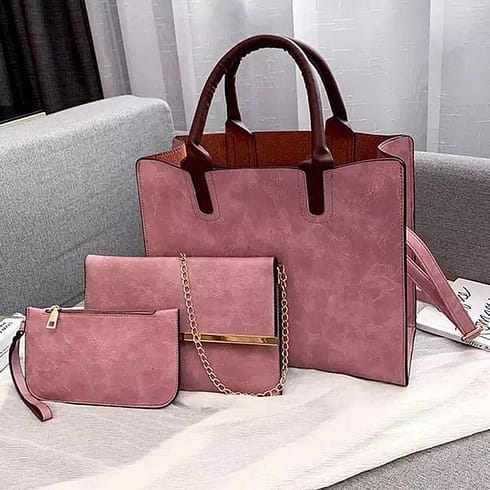 Woman's Day is the day we celebrate women, their roles, and their importance in our lives. It is a day where we need to empower, encourage and believe in the power of women so it's a must that you celebrate it with your teenage daughter. This day is an opportunity for you as a parent to explain to her how important this day is and what it signifies. It won't be long before she's an adult, out in the world fighting her own battles so cherish this with her while you can.
A great way to celebrate any day, holiday, occasion, or event is to give gifts. Giving gifts is the physical act of love, the celebration, and symbolic of the role you play in their life. However, choosing the proper gifts is not as simple as you think. It's possible that your daughter already has all she requires. Therefore, you must come up with a one-of-a-kind, appealing, and practical gift.
This women's day get your teenage daughter a great gift, don't worry we're helping you and giving ideas on what gifts can you choose from. So, let's get started with this list of Women's Day gift ideas.
1. Gift her some Jewelry
Jewelry gifts are ideal for every woman no matter what her age is. Give her a piece of jewelry and watch her face light up. You can simply check online for a wide range and types as their options are endless. You can choose from pendant chains, fancy bracelets, loop earrings, and more pieces in basic yet beautiful styles. While browsing does not forget how much you want to spend on this.
Just get a beautifully styled piece of jewelry that she will be able to wear for many more occasions, and every time she does, she'll be reminded of you. This is clearly why jewelry is one of the most beautiful gift ideas for your daughter on woman's day.
2. Make-up gifts
There are a lot of women who love wearing make-up and, likely, your teenage daughter does too or she really wants to. Get her make-up supplies, give her something she likes or has talked about before, let her experiment with it. Make-up is such a gift that is useful as well as inspiring. It encourages her to experiment, discover or just explore her style which is pretty empowering if I say so; especially coming from her parents.
Giving a nice makeup kit to a teenager is one of the most preferred gift ideas. Give the girl a beauty kit that women today keep on them if she is a professional makeup artist or a makeup lover.
You can even go ahead and get her a make-up organizer along with it. It'll help her in organizing her makeup supplies because everything will be available in one place when she needs to use them. Look for a makeup box that is both trendy and handy. Other make-up accessories also include brushes, compacts, mirrors, make-up removers, sponges, etc.
3. Go for a Gift basket
Gift baskets are an ideal and logical choice if you can't select one item. You can opt for a readymade basket from categories like food, drinks, snacks, sweets, and such. A lot of online stores also provide customization options which means that you can handpick the products that would go into the gift basket (For eg: a piece of jewelry, a scrunchie, a plushie, some snacks).
Not only are gift baskets quick and easy to shop but they also add a level of personalization and sentimental value. This gift would represent how well you know your daughter, her likes, her dislikes and what she wants. As her parent, you can easily get her one of these and make this women's day even more special for your daughter.
4. Spa and relaxation gifts
It's really hard to be a teenager these days, with so much pressure to perform well, to look good, and to dress a certain way. These among other things can make it really hard for your teenage daughter to relax, or to not feel stressed. Use this opportunity to gift her products that will help her relax, refresh and rejuvenate. Spa products fit right into this, there's nothing like lighting a scented candle, applying some refreshing lotion, and just resting.
Gifts like bath bombs, essential oils, fragrant creams, lotions, hair care products, face masks, scented candles are all great ideas if this is the type of gift that you're looking for.
5. Stationery items
A lot of women, especially teenagers are obsessed with stationery items so it's a no-brainer that this would make a good women's day gift. Some really popular products are planners, journals, diaries, sticky notes, colorful pens, bookends. And in many stores, you can even get them personalized so that's a plus.
Planners, journals, and diaries are gifts that are very useful for a teenager. A planner can be used to plan her studies, her projects so that she remains on top of things. Journals/Diaries are a bit more on the personal end, a healthy way to talk or share their experiences, thoughts without actually saying them to someone out loud. Some other popular options are washi tapes, highlighters, post-it notes, marker boards, etc.
6. Stick to classics like clothes, footwear, and bags
Nothing is more classic than gifting clothes, and as her parent, you know what your daughter likes, her new interests, fav series, and so on. Why not utilize all that knowledge and get her some clothes.
Teenagers like to wear bold colors to show off their unique tastes. Buy clothes in her preferred colors and patterns. Make sure that if you get tops (blouses, wraps, tanks), and shorts in a set whatever you pick are fashionable (according to her). You can also get her a customized t-shirt with her favorite band, character, quote, picture with you or her friends and even something fun like a meme as teenagers love that these days.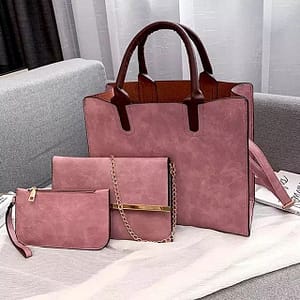 Women's clothes most of the time don't have pockets (frustratingly so), which is why bags, wallets, purses are a lifesaver. A sling bag can easily store both large (phone, coin pouch, makeup items) and small things (Air pods, handkerchief, a protein bar, lip balm) which makes it a good gift option. There are several open pockets and zipped ones in the bag, which come in a range of shapes.
You can also get her a travel-size wallet and a coin pouch. The wallet can hold her cards, and some money; she can just grab her wallet if she's in a hurry. A travel-size wallet can be easily stored in a sling bag or even her pocket (depending on the size).
When it comes to shoes there are so many types and styles to choose from! But one way to select is by taking into account what her day is like, what she might need, what she already wears. You can even get her comfy slip-on or fuzzy slippers that she can wear around the house, they feel so good on the feet. While shopping for any kind of footwear always be sure that you have her size otherwise it can get awkward.
We hope this has helped you gain some clarity on what you can buy and if you want to buy any of this just go to ForDaughter. But, always remember to add a little personal touch to any gift that you give to your daughters like a card, note, or letter. You can even add more to this day by taking her out for dinner, conversations, or anything that she enjoys. Make sure to celebrate with her and make it into a day that you both remember for years to come, after all, special days like these don't come a lot throughout the year.